NEWS | The new Ads space in the App Store(ASA) has been launched
The App Store has 2 new ads space starting NOW. These two positions are the "Today Tab" page advertisement and "You Might Also Like" advertisement in the Product Pages.

At present, the App Store provides developers with four advertising areas: Today Tab, Search Tab, Search Result and Product Pages, providing more possibilities for app promotion.
Traffic Bomb : Today Tab
The new ad on the Today Tab can be called the "traffic king bomb".
The ad is on the first page that loads first after a user opens the App Store , the section occupies a large area, which is easy to attract the attention of users. At the same time, this is also the first time that Apple has opened such a large area of ​​advertising display on the App Store.
The Today tab is where over half a billion weekly App Store visitors start their journey to discover new apps.
Relevant data shows that more than 80% of apps have seen a significant increase in downloads after being recommended by Today Tab . Previously, being able to be selected on the Today page, An excellent exposure opportunity for developers.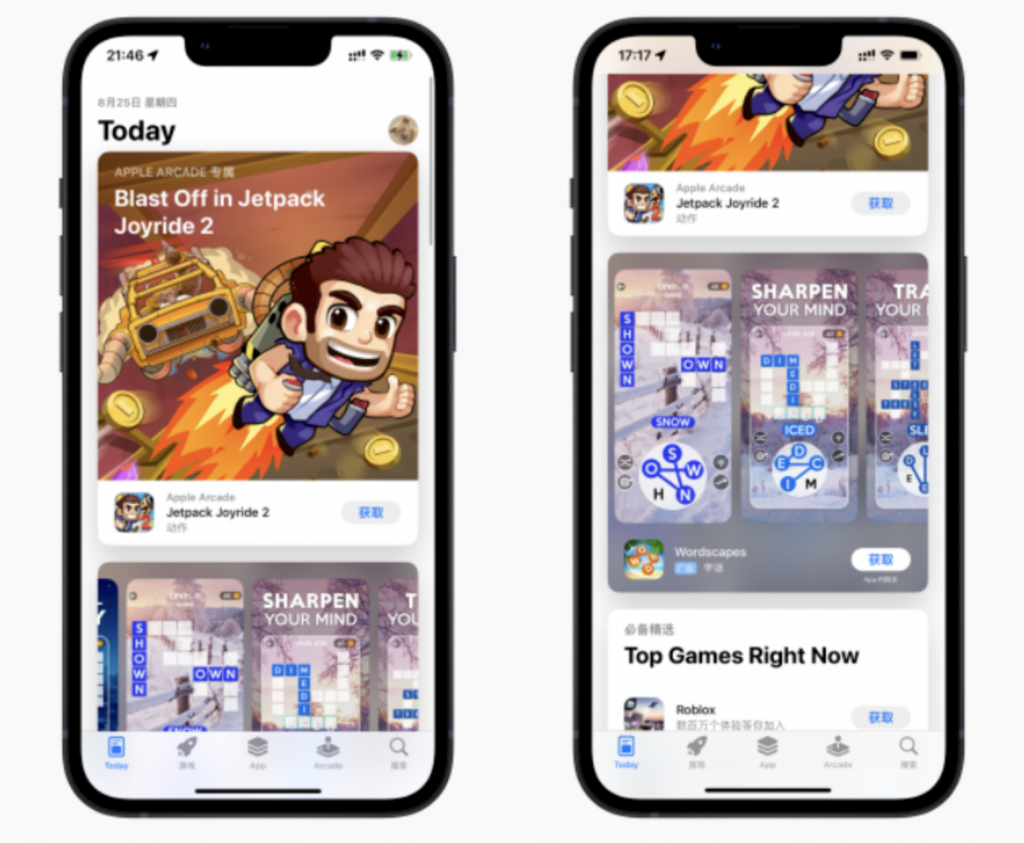 Today Tab Ads can leverage a custom product page
Maximize visibility of your app with a prominently placed ad on the Today tab, featuring high-impact creative designed to capture people's attention. Your ad will leverage a custom product page(CPP) you create in App Store Connect.
We recommend that advertisers prepare for CPP(custom product page)as soon as possible , including the production of materials, the addition of relevant authorizations and more, In order to ensure that when the new advertising space is launched, it will be one step ahead and seize the traffic dividend.
It is suggested that the design style can be closer to Apple's own style, so as to improve the coherent experience of users viewing the App Store.(Refer to Apple's official documentation https://developer.apple.com/app-store/custom-product-pages/ )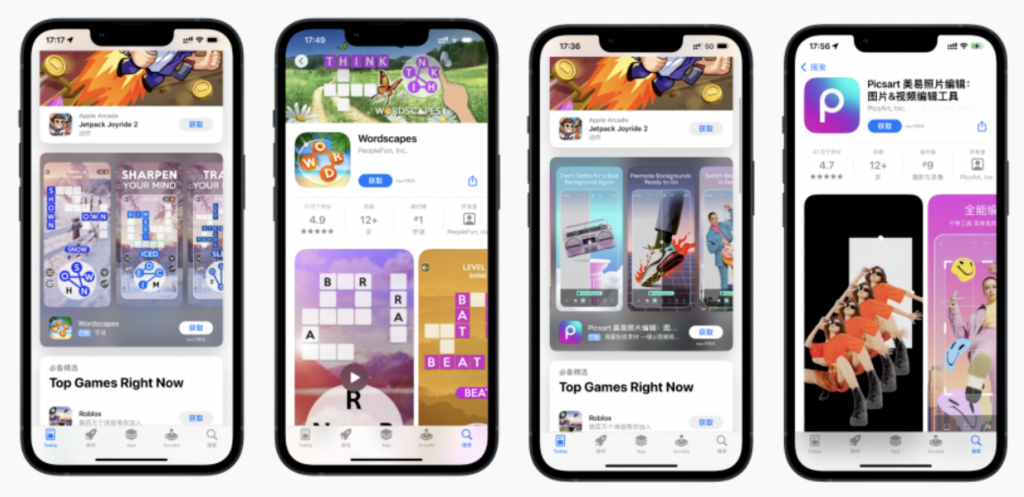 You Might Also Like : high interactive value ads
"You Might Also Like" Ads is located at the bottom of the application details page. After entering the details page information of an application, users can find it by swiping to the bottom.
With this ads slot, developers can place their own ads on the detail pages of other apps. When users browse the application details page, they are in a relatively open state and are willing to learn more about different products. Therefore, this advertising space has a strong sense and high interactive value.
Developers can choose which categories of applications to launch under , but they cannot specify a specific APP to launch.
The new advertising space can bring us more potential exposure opportunities, but also put forward higher requirements for our ASO work . Choosing the right keywords and crafting app names, descriptions, and metadata to increase the relevance of Apple Ads becomes critical.