Top 10+ Apps Like TikTok In India 2022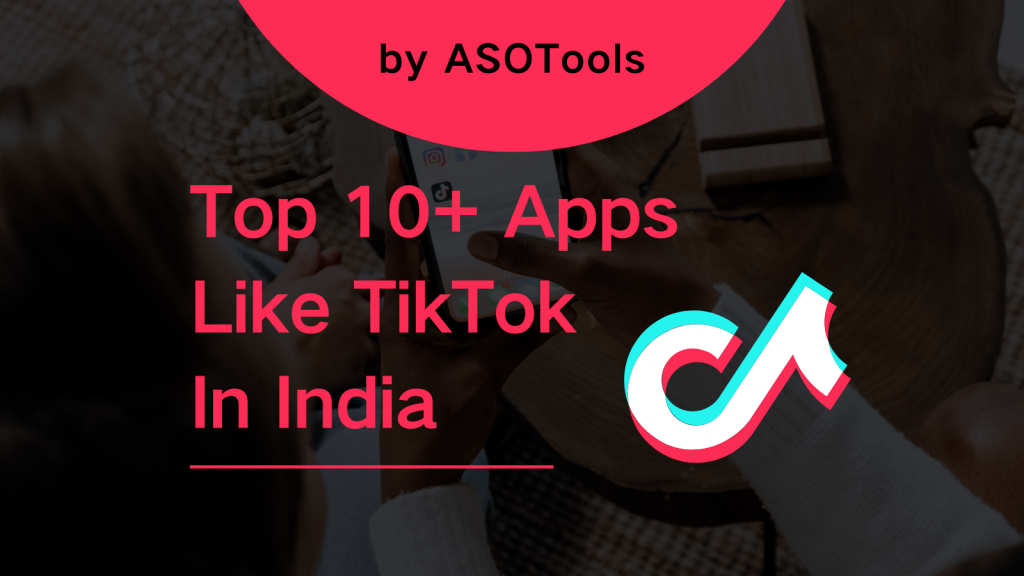 Content
Foreword
TikTok is a popular social media application, globally well-known as the leading app of the short-form video phenomenon. The Indian government officially banned it for security and privacy reasons in June 2020. Now it's not possible to find TikTok on Indian App Store or the Indian Google Play store.
TikTok was such a huge success back before the ban, that India was thought to have the greatest market for TikTok internationally with over 120 million active users there. After the change, the audience is looking for other apps like TikTok, and many other tech companies are anxious for a share of the massive void as well.
Dozens of apps like TikTok in India swoop in, completing, merging, acquiring, trending, and exiting. So let's talk about those Indian substitutes for TikTok that are trending in 2022.
If you are an Indian who has a national pride, a made-in-India TikTok alternative app in India ought to be your first choice. So we start from here!
Apps like TikTok in India (made by Indians)
1) Chingari
Chingari is a short-video maker tool made by an Indian company, taken as one of the most popular apps like TikTok in India.
If you want to make money from short videos, this APP could be the best choice, because it pays users according to the popularity of their uploaded content. But for social app lovers who got really used to TikTok, Chingari may not be as "perfect" as TikTok. Over 612K Chingari users have given a rating of 3.8 on Google Play, while many low-rated reviews point out that the upload of video is quite slow.
According to ASOTools status, Chingari has a global download of nearly 9.3 million from Google Play store in 2022 April, and estimated MAU over 733K, while on App Store its performance is not that eye-catching like on Google Play.

2) MX TakaTak
MX TakaTak is a made-in-India short video community application. Among all apps like TikTok in India, it's identical for being very much like TikTok - their icon has the same "glitch" style, and their app names pronounce similarly.
Here you can watch plenty of high-quality looping videos, acknowledge what's trending now, and create your brand new fancy video at any time.
MX TakaTak was granted as Google Play's best fun App in 2020, ASOTools also found it well-performing on both platforms, saying that its downloads in 2021 have outnumbered Facebook and Instagram in Asia. So if you are looking for an Indian app for TikTok replacement, MX TakaTak is definitely a good choice.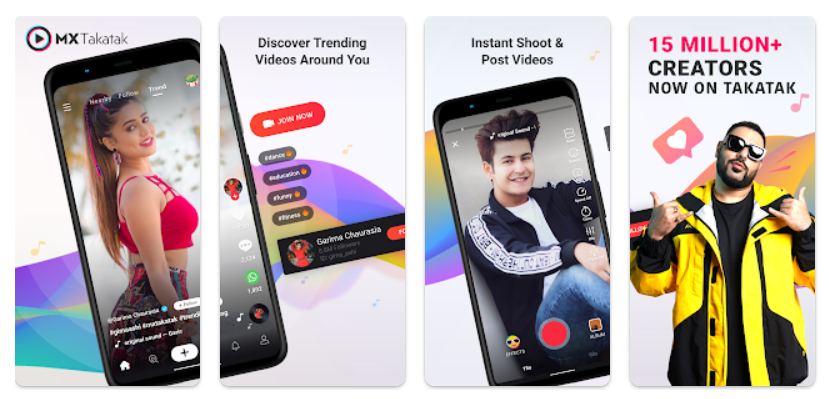 3) Josh
Josh, a short video maker app. is becoming a trendsetter on Indian social media. Its parent company of Josh is VerSe Innovation. There have words that at the end of 2020, VerSe received investment from companies such as Google and Microsoft.
Another well-known product of this company is DailyHunt (a content and news platform). It's frequently asked whether Josh is a Chinese app, the answer is: No, Josh is absolutely an Indian native-born app.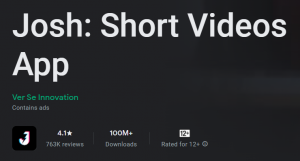 4) Moj
Moj is an original short video app like TikTok in India, as is introduced on Wikipedia, it "is a short-video platform that emulates the features of TikTok".
The fun thing is: The company behind it is ShareChat, a competitor to Helo (Helo is another social media platform owned by TikTok's parent company, ByteDance), which was accused by ShareChat in 2018 of copying its design and UI. At the direction of the Delhi high court, ByteDance changed the design of Helo.
Seems that ByteDance and ShareChat have long forged a "good" relationship in the Indian market.

5) Roposo
Roposo is an Indian live shopping video platform, unlike all above, Roposo mainly focuses on online shopping and has won the essence of "live streaming". It has fewer reviews than other apps like TikTok in India, which may be the reason for its differentiated strategy for publicity.

Well, when it comes to international TikTok alternatives, we got plenty!
Other international apps like TikTok
1) Zili
Zili is an Indian substitute for TikTok, now ranked #3 among Top Free Entertainment apps. You'll never get bored of Zili with all the fun skits, movie clips, cool ideas, and great dancing here.
Although it's been a hit in India, Zili actually does not originate in India, instead, it's made by a Chinese company, Xiaomi (famous for producing Mi smartphones). Zili is not on the list of Indian officially banned apps, so it's still safe to download and use Zili in India as of now.

2) Funimate
Funimate is a video editing app that is quite similar to TikTok in interface and features, the iOS version was published in 2014 and the android was in 2016, by AVCR Inc. (now Pixery), a tech company located in the US.
You can create short videos on Funimate. It is mainly aimed at young people as a way for them to edit and share music videos. When editing videos on Funimate, you can insert music or recordings that you have permission to, add stickers, filters, lightings, transitions, animation effects, etc., trimming and combining your creations.
It now has over 640K ratings (rated 4.7) in the US app store and over 1M reviews (rated 4.4) in the US google play store.
Funimate is currently unavailable in India.


3) Dubsmash
Dubsmash is also another app like TikTok, which is said to have more than 100 million users worldwide. It lets you watch and make short 10-second videos. On Dubsmash you can insert music pr recordings into videos, dub movie clips, show dance, and more.
The application was acquired by Reddit, a famous social discussion platform, in December 2020, and has been shut down already. It means you'll be unable to get this app from App Store or Google Play at present.

4) Likee (formerly LIKE)
Just like TikTok, Likee users can share other users' creations, make comments, and privately message others. Likee provides a free music library for users to use when creating short videos, meanwhile, users can upload their own music as well.
One of the well-received things about Likee is that it will host some special themed events for users to earn money from - not only you can spend real money on Likee but also you can earn them.
Likee is published by Likeme Pte. Ltd., a Singaporean tech firm BIGO Technology, which originated in China. In June of 2020, Likee is banned along with TikTok in India.

5) Instagram Reels
Reels is Instagram's response to the expanding market share of TikTok, which lives inside Instagram's Story feature.
Just like other apps like TikTok in India, the app allows users to create and edit short videos with audio and music soundtracks, but the length of the videos is up to 15 seconds, much shorter than TikTok's possible 60 seconds.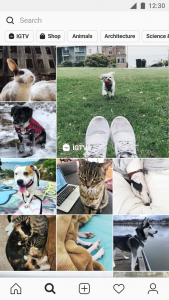 6) Clash (formerly Byte)
Clash is a short-video hosting service that comes directly from the same accessor of Vine. You can shoot and edit looping videos from 2-16 seconds, then upload, save or share them.
The highlight of Clash is that it helps build a strong connection between video creators and their fans. It's possible to manage campaigns directly on this app, so to turn traffic into real money.
It's owned by American Clash App Inc. and is downloadable in India.

How to use TikTok in India? [working]
While trying apps like TikTok in India, many TikTok loyal users are still wanting its return even in 2022, here's a proven approach to using TikTok after the ban.
● download and install the US version of TikTok (you can download the US version of TikTok here)
● use a VPN to connect your server to a location where TikTok is still available
● start TikTok!
For more apps like TikTok in India and their market performance, please log in to ASOTools to get detailed insights!