SensorTower Vs ASOTools
App Store Optimization covers many fields and ASOtools are available in many categories. Generally, they can be divided into the following categories:
1) apply keyword optimization tools
2) review and emotion analysis tools
3) A / B test tool
4) search for advertising optimization tools
5) App Store intelligent tools
6) application optimization tools
7) mobile SDKs that support ASO
8) Chrome extension for ASO
Data That Drives App Growth. Sensor Tower equips you with the data and insights needed to master the mobile app ecosystem.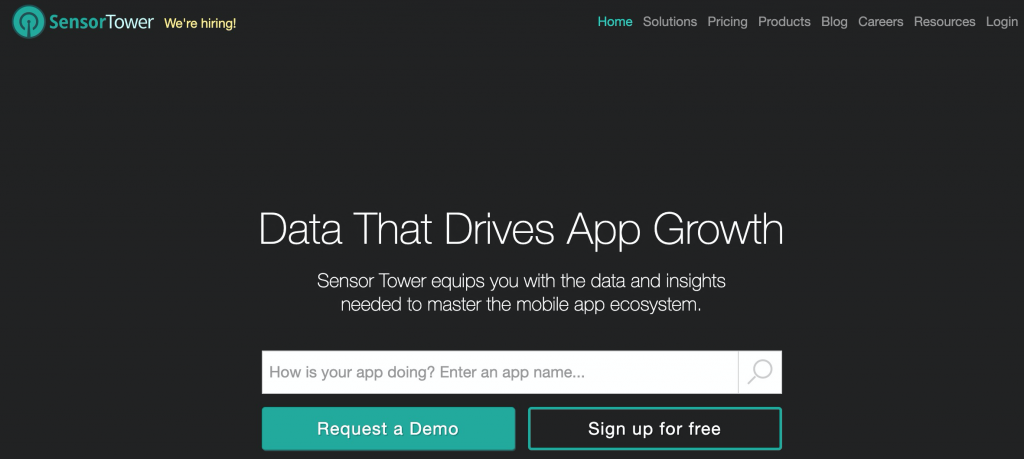 Sensor Tower is relied upon by financial analysts, VCs, and publishers who are leveraging the data to identify the fastest growing apps, emerging markets, and more.
Discover new keywords that will drive the right users to your app page. Develop a clear action plan, tailored to your app, to help you rank in search.
Get custom alerts when a competitor soft-launches or makes a new strategic move. Know what's working for your competition before even they do.
Get a real-time leaderboard of the top mobile advertisers each week. See who is running new campaigns and which creatives are working.
ASOTools is a tool that focuses on ASO (App Store Optimization) keyword research, mainly with Google Play (GP) and Apple AppStore as the main service directions, and will provide more other well-known app stores at home and abroad in the future. The current data covers the five regions of the United States, China, Japan, South Korea, and Russia, and more countries will be covered in the future. Since its launch in September 2020, it has received strong support from app store developers. In terms of data, ASOTools has collected 5 million+ data for IOS and Android, out of industry leadership.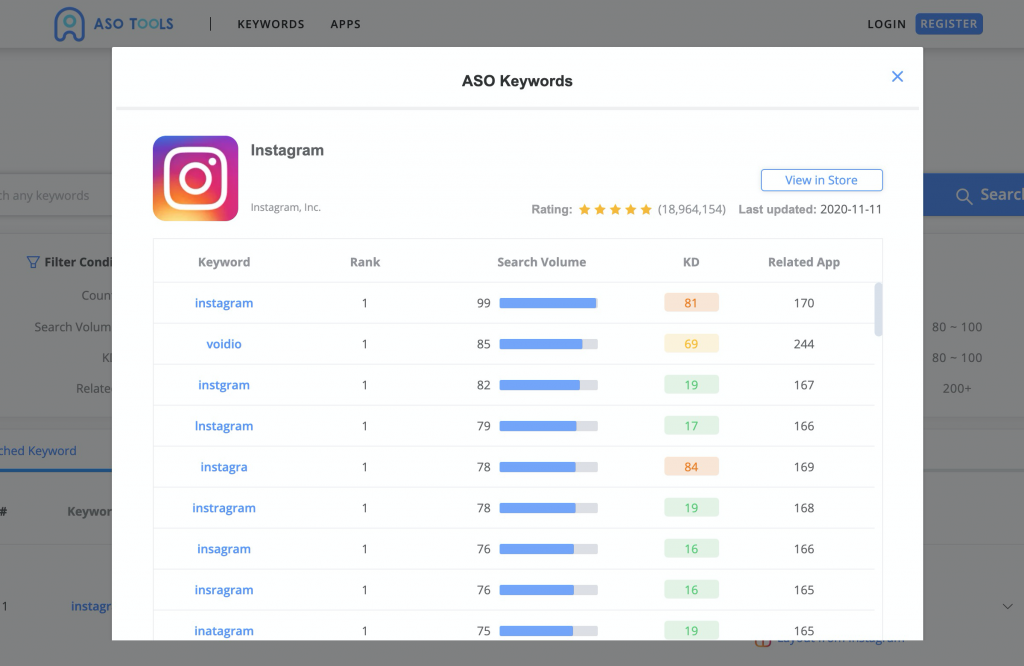 Since the launch of ASOTools, it has always maintained the user first, and everything is based on the principle of solving user needs and improving user experience. Therefore, it has won the favor of many domestic developers. We will output more useful products in the future and truly solve keywords for every one problem. I believe that with our joint efforts, ASOTools will become more and more perfect.
Next, I will make a detailed functional comparison between Keyword Tool and ASOTools, mainly from the functional perspective, as shown in the following table:
| | | |
| --- | --- | --- |
| | SensorTower | ASOTools |
| App data from App Store and Google Play | ✅ | ✅ |
| Feature, Keyword | ✅ | ✅ |
| Keyword Suggestions | ❌ | ✅ |
| Unlimited Apps & Keywords Tracked | ❌ | ✅ |
| Keyword Optimization Tools & Metrics | ✅ | ✅ |
| Keyword Download Estimates | ✅ | ✅ |
| API Access & CSV Exports | ✅ | developing… |
| ASO Keyword Master | Limited | Unlimited |
| Pricing | Enterprise | Free |
Ok, after comparing with SensorTower, do you now know which tool can help you more clearly? If you are sure, act quickly! In fact, there is no distinction between good and bad tools. They are mainly used according to their own needs, so that they can help themselves solve problems.