MobileAction Vs ASOTools
App Store search engine optimization is the key to the success of any application. The higher your application ranking in the Application Store, the more obvious it is to potential users. App Store Optimization aims to maximize search (keywords), hot rankings, and conversion rates. ASO can help you obtain free users of applications or games, and can also help you reduce user acquisition costs.
When you are working on App Store Optimization Services, in order to help you choose the best App Store keywords in Google Play or Apple App Store, it is worth studying this report carefully. This keyword research report about keywords will use the data collected by ASOTools for a comprehensive analysis.
Mobile Action is an intelligent and operable Insight tool for Mobile data. Founded in 2013, the company is headquartered in San Francisco and offers App Store intelligent and App Store optimization tools for free. With the Mobile Action platform, developers and application marketers can obtain competitors' rankings, application downloads and revenue insights, and make wise ASO decisions to increase their organic application downloads.
#1 App Marketing Insights & Intelligence Platform. MobileAction is an intuitive App Store Optimization and Mobile App Intelligence platform that helps app publishers rank higher in-app store searches, get more organic downloads and understand vital metrics that will help them make the right business decisions.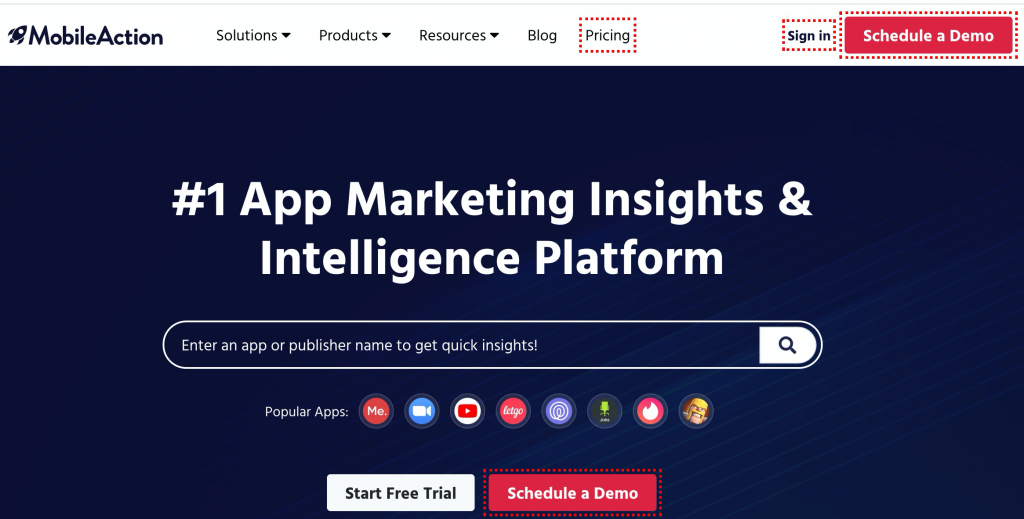 Our all-in-one platform gives everyone from indie developers to large enterprises precise data to gain a competitive advantage. Our products are powered by proprietary algorithms that give you insights that are simply not available on other platforms.
ASOTools is a tool that focuses on ASO (App Store Optimization) keyword research, mainly with Google Play (GP) and Apple AppStore as the main service directions, and will provide more other well-known app stores at home and abroad in the future. The current data covers the five regions of the United States, China, Japan, South Korea, and Russia, and more countries will be covered in the future. Since its launch in September 2020, it has received strong support from app store developers. In terms of data, ASOTools has collected 5 million+ data for IOS and Android, out of industry leadership.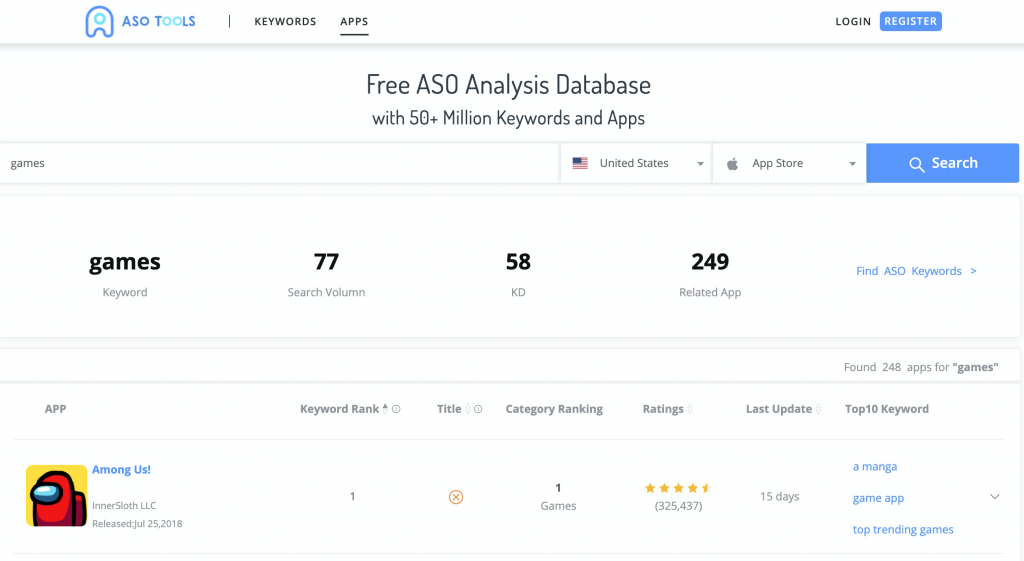 Since the launch of ASOTools, it has always maintained the user first, and everything is based on the principle of solving user needs and improving user experience. Therefore, it has won the favor of many domestic developers. We will output more useful products in the future and truly solve keywords for every one problem. I believe that with our joint efforts, ASOTools will become more and more perfect.
Next, I will make a detailed functional comparison between Keyword Tool and ASOTools, mainly from the functional perspective, as shown in the following table:
| | | |
| --- | --- | --- |
| | Mobile Action | ASOTools |
| Keywords | 6000👎 | Unlimited👍 |
| Unlimited Apps & Competitors | ✅ | ✅ |
| App Download & Revenue Estimates | ✅ | ❌ |
| Search Ads Intelligence | ✅ | ❌ |
| Keyword Intelligence | ✅ | ✅ |
| Keyword Data | ✅ | ✅ |
| Keyword Ranking History | ✅ | ✅ |
| Competitors Keywords | ✅ | ✅ |
| Keyword Research | ✅ | ✅ |
| ASO Keyword Suggestion | ✅ | ✅ |
| Keyword Spy | ✅ | ✅ |
| Keyword Trends | ✅ | ✅ |
| Pricing | $49/$299/$599 | Free |
Ok, after comparing with SensorTower, do you now know which tool can help you more clearly? If you are sure, act quickly! In fact, there is no distinction between good and bad tools. They are mainly used according to their own needs so that they can help themselves solve problems.