App Download Tracking: Find Top 5 Tools and Discover Tips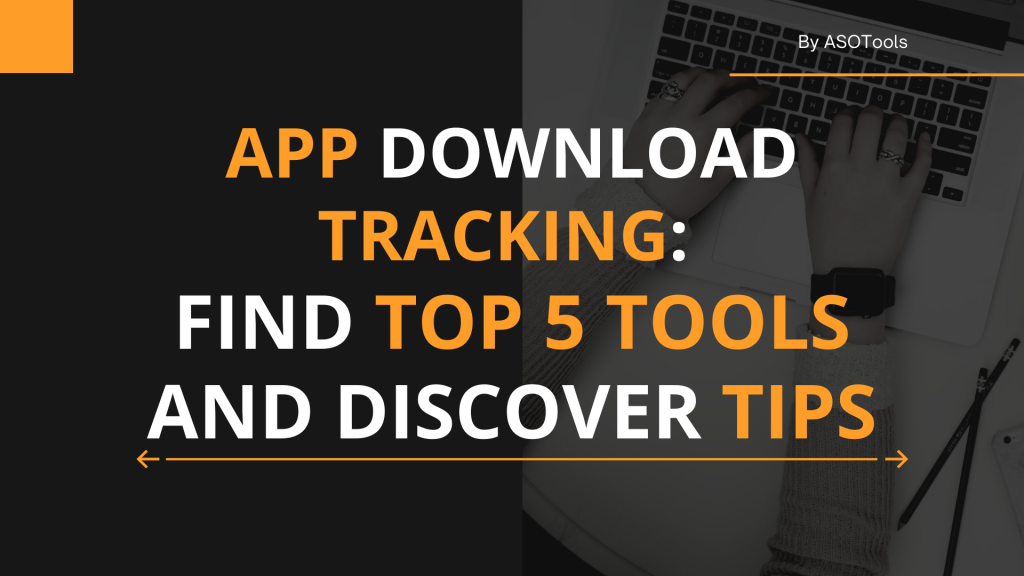 Content
What is "app download tracking"?
Mobile app download tracking is one significant step in mobile marketing, which counts how many times an app has been downloaded and the number of unique identified users behind downloads.
Why do we need app download tracking?
Without installation, there'll be no users. Using app download tracking is integral for growth.
Through app download tracking, marketers are able to know which move, from the whole marketing flow, is playing the biggest role. (Though we know there are many factors that may contribute to a decision together, generally we take the last act before downloads as the core trigger in mobile marketing.) Is the download rate growing or declining? What sources are these downloads coming from? Get the answers to above questions, improve the app performance and customer service, adjust marketing strategy, to ensure these users grow into valuable customers.
Knowing how many downloads/installs an application gets is also good for measuring its popularity and the degree of achievement towards marketing objectives.
For app developers and publishers, more downloads mean more users they've gained, revealing the current marketing and growth plan is taking effect. But just the same as in gaining traffic for websites, many other metrics besides downloads are involved in digital marketing, it may lead to an opposite conclusion if we take only the numbers of app downloads into consideration.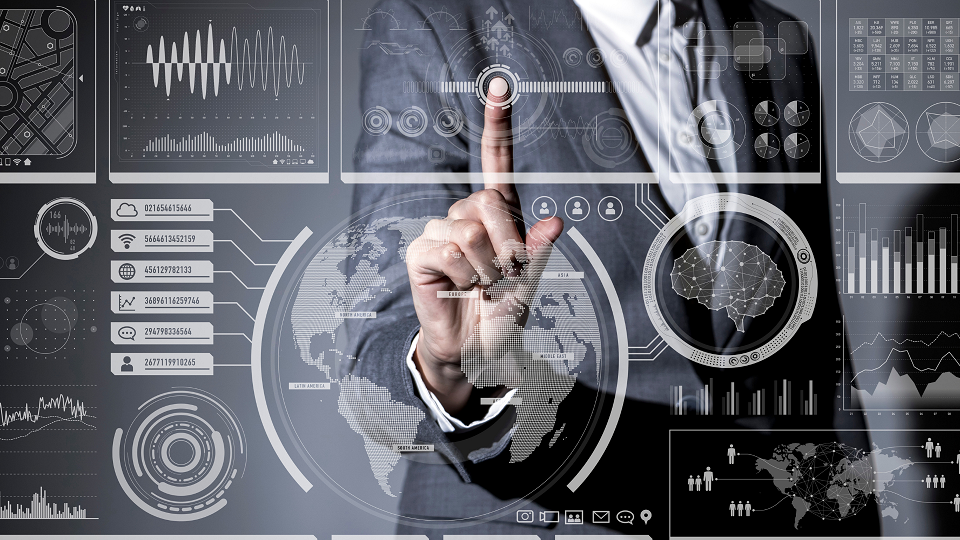 Thousands of downloads in a short time does not definitely mean an app is successful because if most of the thousands uninstall it the other day, it's no way for developers and publishers to earn plenty by user subscribing or selling ad placement. What is more, developers and publishers can even face a negative growth in revenue once they pay for getting those churn users back.
So when reviewinganswer the number of app downloads, keep in mind that associating it with engagement metrics such as ADAU(average daily active users), retention rate, conversion rate, purchases, etc..
It's complex to do app download tracking, saying app stores are not sharing this sort of sensitive data (data such as downloads and revenue are protected under most circumstances), so app companies have the common sense to find an app-download-tracking partner (third-party service provider) for self-monitoring or competition analysis.
How to do app download tracking?
When it comes to app download tracking, we'll illustrate this topic from two aspects - how to track your own app and how to track your competitors'.
How to track the download of your own app?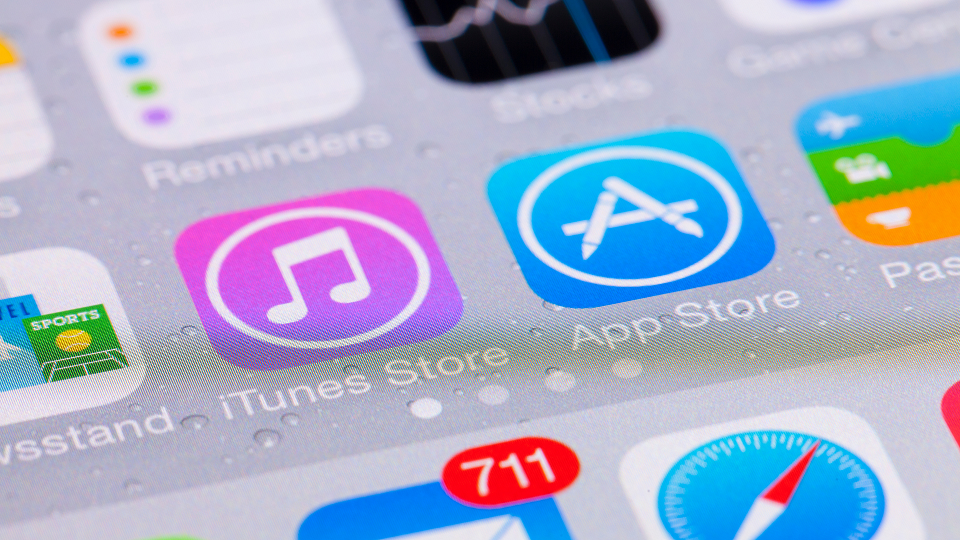 Developers who publish apps on App Store can gain insights with App Analytics. Features like App analytics, Sales and Trends, and Payments & Financial Reports are included with Apple Developer Program membership and require no technical implementation.
• App Store Performance - Measure your app downloads (including first downloads, redownloads, and total downloads) and your App Store conversion rate.

• App Engagement and Usage - View various user activity metrics, including installs, uses, and active devices, to know how product changes impact the data.

• Marketing Campaigns - Measure downloads from Safari banners and cross-promotions in other apps that use StoreKit to display your product pages. Create a different link for each campaign to see the average spend per user and which campaign conducts the most downloads.

• Light App - View information such as light app card views, installs, uses, and crashes, as well as app installs driven by light apps.

• In-App Event Performance - View activity page views, reminder and notification data, and downloads and re-downloads from in-app activity pages. Learn how your in-app activity drives your app's growth and success.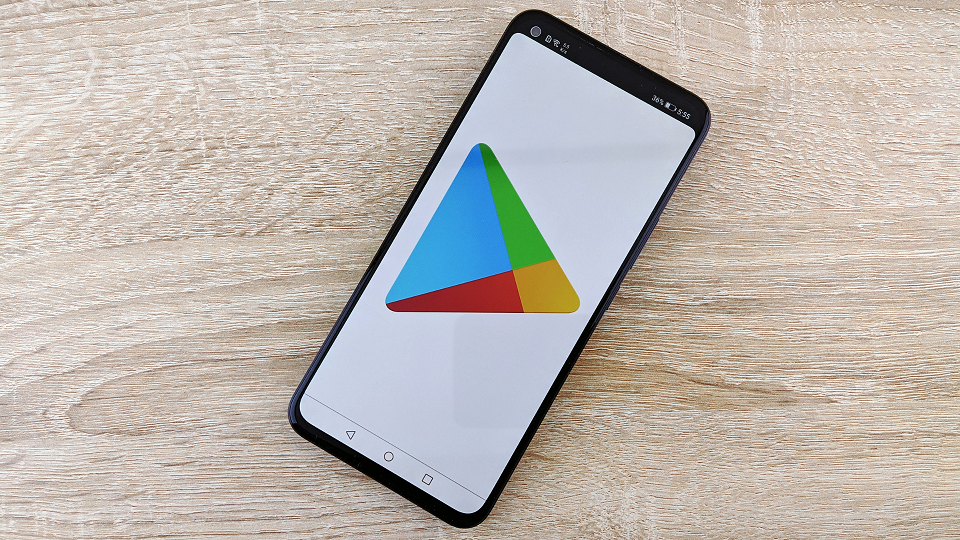 Google Play offers some metrics in Play Console to developers, which is calculated from data based on users who have agreed to share their data with developers in aggregate.
The install-related metrics are included but not limited to the following list:
• Users
• Active users
• User acquisitions
• User loss
• New users
• Returning users
• All users
• Devices
• Active devices
• Device acquisition
• Device loss
• New devices
• Returning devices
• All devices
• Device updates
• Device loss after update
• Install events
• Uninstall events
• Daily Active Users (DAU)
• Monthly Active Users (MAU)
• Monthly returning users
• Store listing acquisitions
• Store listing visitors
• ...
By setting up app install tracking in Google Analytics, it's even possible to view the journey of how traffic settles on your marketplace page.
How to track the download of competitors' apps?
The most accurate and straightforward way to know how many downloads your compeitiors' has is to read the official report or disclosure of that company. Most of these reports or disclosure can be found in the press part on the official website, or on social media. However in general cases, only big public companies will publish this sort of data, and on a quarterly, half-yearly, or even yearly basis.
The alternative solution is adopting public data on app stores.
Google Play shows an approximate number of downloads on the product page of each app.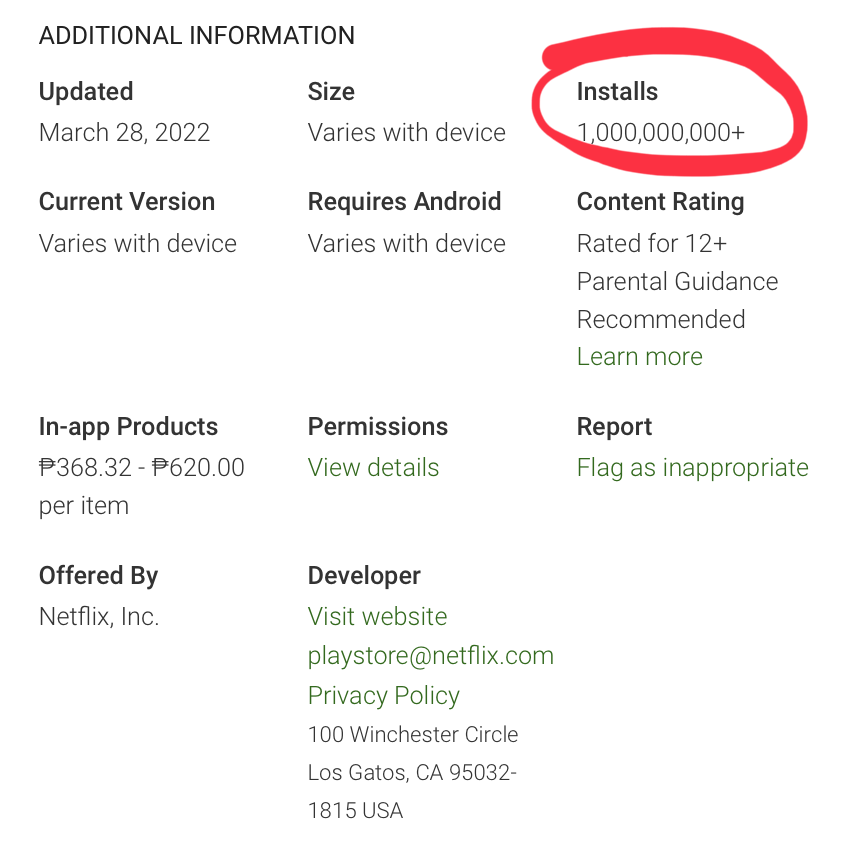 When app stores are not showing how many times an app is downloaded, such as Apple App Store, the number of rate&review can give one an idea. But not all users will leave a note for every app, so this indicator is not always reliable. What you can trust then is third-party tools that major in download&revenue estimate and have studied for long.

Top 5 App Download Tracking Tools
Considering that most of our readers are indie developers, we decide to recommend Top 5 free or freemium solutions so you are able to spend more money and energy on developing awesome products.
Tip: estimated data from third-party tools are not the actual number as developers see in their dashbaord.
(1) ASOTools
ASOTools is a professional data provider that helps app developers boost their app downloads. The biggest advantages are widely-covered keyword database and accurate estimation of app downloads and revenue.
Users can start tracking competitors' app in 3 simple steps.
Step 1: Search by app name or app id at APPS to find the app you are interested in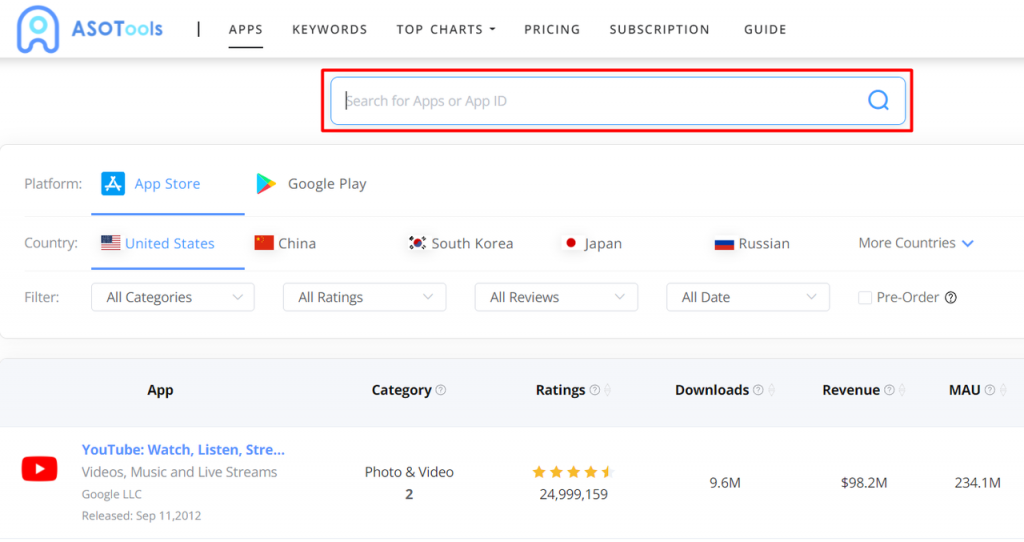 Step 2: Click to "track this app"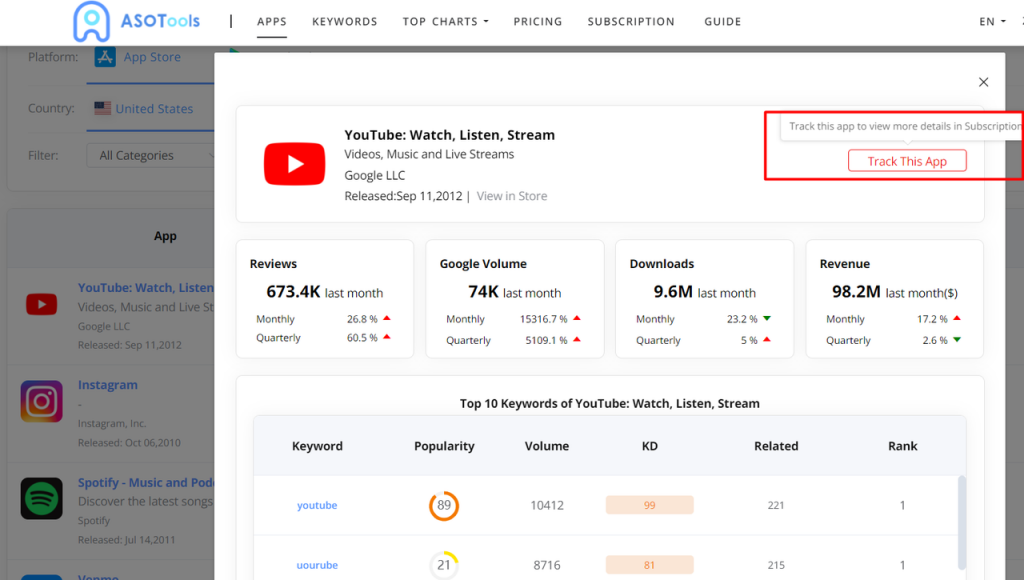 Step 3: View full information of your tracked apps at SUBSCRIPTION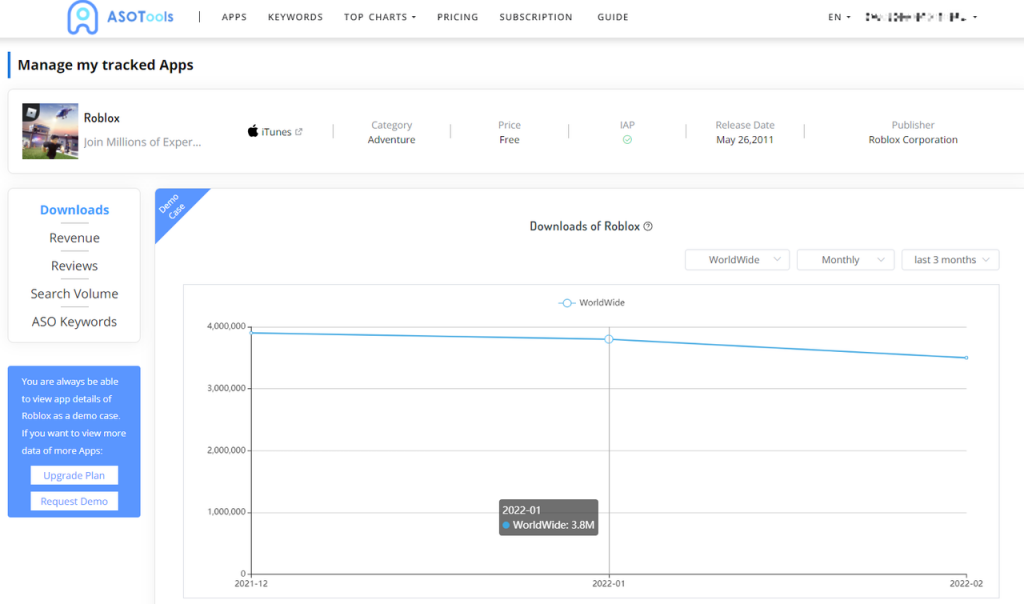 • Safe & Efficient - ASOTools does not ask for binding on developers' accounts and therefore keep users away from information leakage.
• Powerful Database - The data points of ASOTools are over 1 billion by fully covering apps and keywords of mainstream countries' iOS and Android platforms. Moreover, ASOTools is the initial team that focuses on integrating Android keywords.
• Accurate Data Estimates - Relying on the real data of hundreds of cooperative institutions and more than 1000 apps, ASOTools is able to update the data and optimize the model on a daily basis.
• Only covering data from App Store and Google Play. Mac TV and Amazon apps are not supported.
• Basic Plan - $9 per month
(2) AppFollow
AppFollow is a cloud-based mobile analytics solution that helps businesses of all sizes conduct review management and competitor analysis. Its key features include channel attribution, revenue tracking, social sharing and sentiment analysis.
• AppFollow has an intuitive dashboard and well-organized filters, making it easy to find information that users frequently need.
• Review management is the highlighted function that allows app managers to be notified, reply to, and analyze user comments in a convenient way.
• AppFollow also has integrated with many third-party apps like Slack, Zendesk, Intercom, Discord, Helpshift, and Helpscout.
• A little expensive for a start-up.
• Not enough introduction for the novice.
• Risk of leaking sensitive data because AppFollow requires authorization from a developer's account on App Store or Google Play when performing advanced features.
• Starter Plan - $111 per month (a 10-day free trial is available)
• Pro and Enterprise Plan need contact.
(3) Data.ai (formerly App Annie)
Data.ai provides the world's leading brands and publishers across all B2C verticals with the most comprehensive mobile market data and analytics to drive their mobile strategy, products, marketing and monetization.
• Data.ai provides more metrics that are deeper in contribution, good for tracking how campaigns influence the app performance.
• Sufficient help docs make Data.ai easy to use for new starters.
• Publish in-depth and professional mobile marketing reports for free.
• A little expensive for a start-up.
• The navigator is a bit complex to get familiar with.
• Sometimes there's a delay in data updates, and inaccuracies in data are also reported by the users.
• Privacy security risks.
• Partly free - it's free to use data.ai ConnectPlus and the data.ai Intelligence Free plan.
• Premium Plan (no free trial for it) - need contact
(4) Sensor Tower
Sensor Tower is an ASO solution designed to provide businesses with insights into app usage, competitor metrics, and ad performance.
• Designed for application developers and SEO professionals, it is an online solution that helps users track and manage keywords history, CSV exports, revenue flows, reports, and more.
• Too limited access for free users to actually deal with those ASO data.
• The UI/UX is out of style.
• For Premium Plan, Sensor Tower does not offer a free trial.
(5) Mobile Action
Mobile Action is an ASO, Market, and Ad Intelligence solution that provides businesses with keyword tracking, app localization, keyword research, and analytical reports.
• Customer Service is quite nice for paid members.
• Mobile Action gives highly-related keyword suggestions which are proven to be useful.
• Sometimes the UI for choosing your app vs competitors is a bit messy
• Lacking guides for novices is a barrier to start with.
• Growth Plan - $299 per month (free trial available)
• Business Plan - $599 per month (free trial available)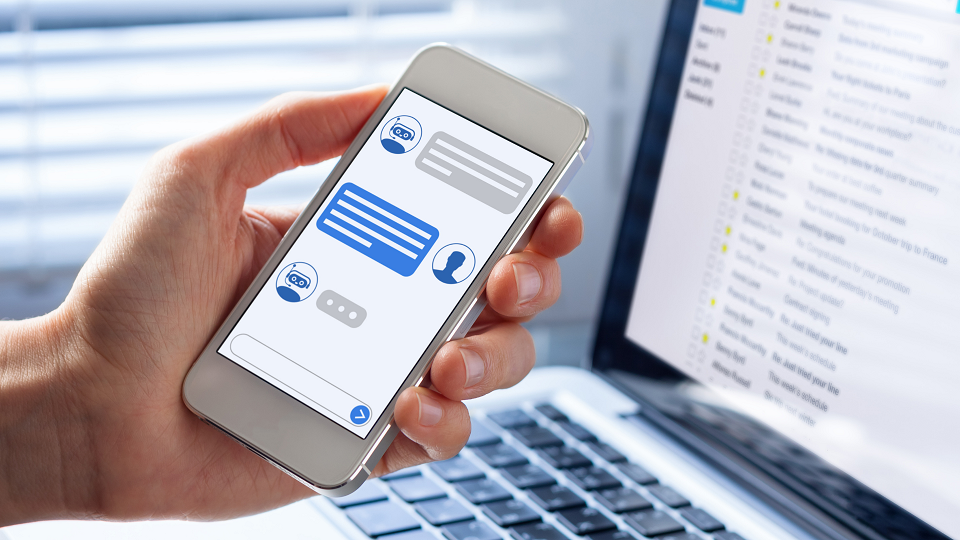 Conclusion
To maintain stably growing app downloads, there's much work to be done beyond gaining insights into it. It's needed to continuously optimize image and video creatives, and analyzing the creative and marketing performance of competing products is a good way to improve your current advertising performance. Track, analyze, learn from success with app download tracking!