Picture What's Leading Or Trending In Your Industry
Advantages
Why choose ASOTools?
---
Unlock the valuable market intelligence for reasonable decisions
Accurate Estimation
Daily Live Update
Tracable Data
---
Let's Find Out With ASOTools --
Apps that are leading the industry
ASOTools provides a detailed visualization of the most popular apps and most earning apps by category and country, along with app ranking changes!
View the charts

Show the most successful apps in the industry, the fastest growing apps and the best performing rookie apps.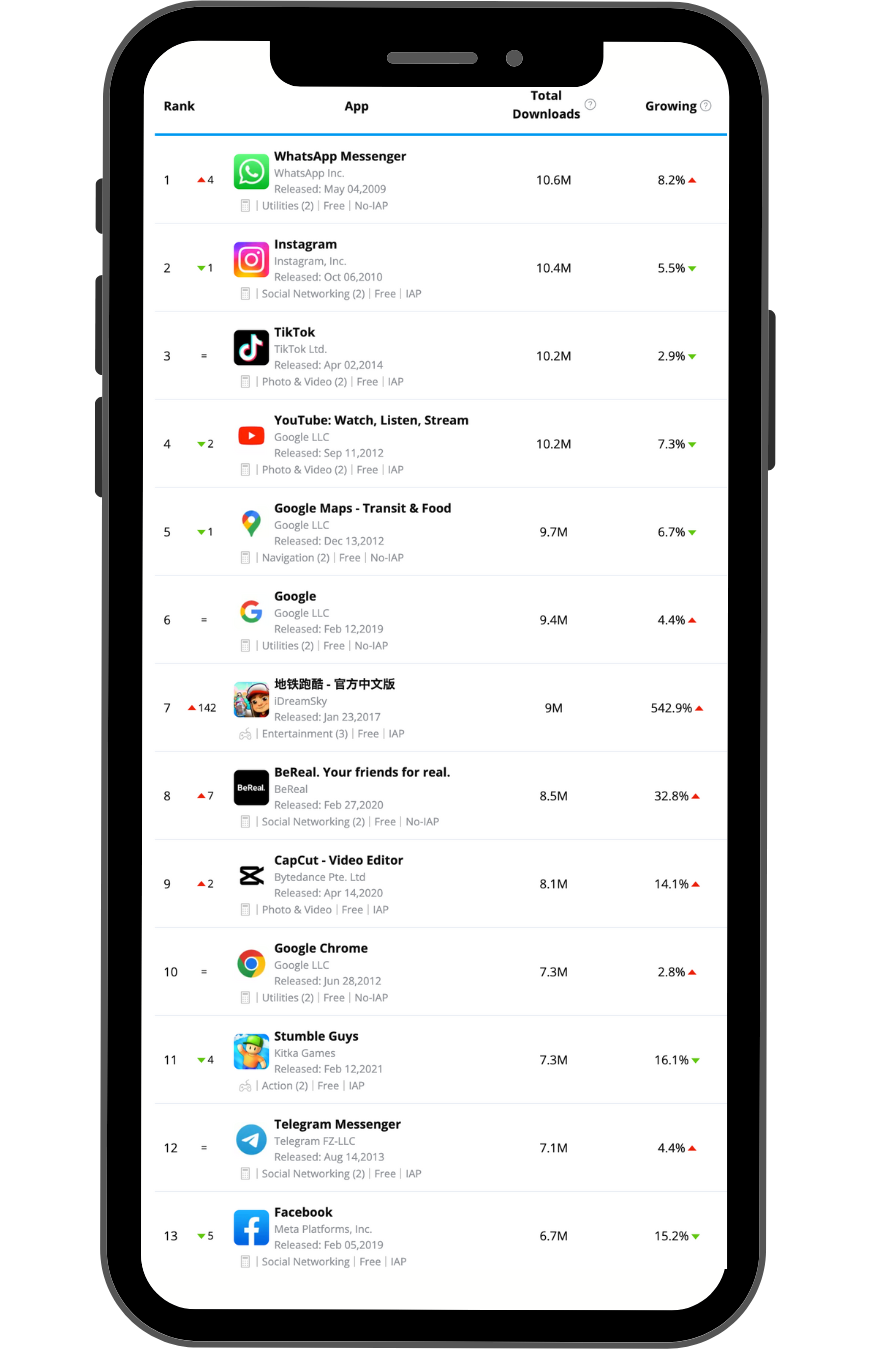 Features
Apps that are winning in Google Play & App Store
---
ASOTools provides you with more insights including historic data, fastest-growing apps, number of downloads needed to reach top charts, etc.
Pre-order Apps with the most ambitions
Predict your future rivals that might skyrocket in app stores once publicly released. Breakdown by platform, category, and country.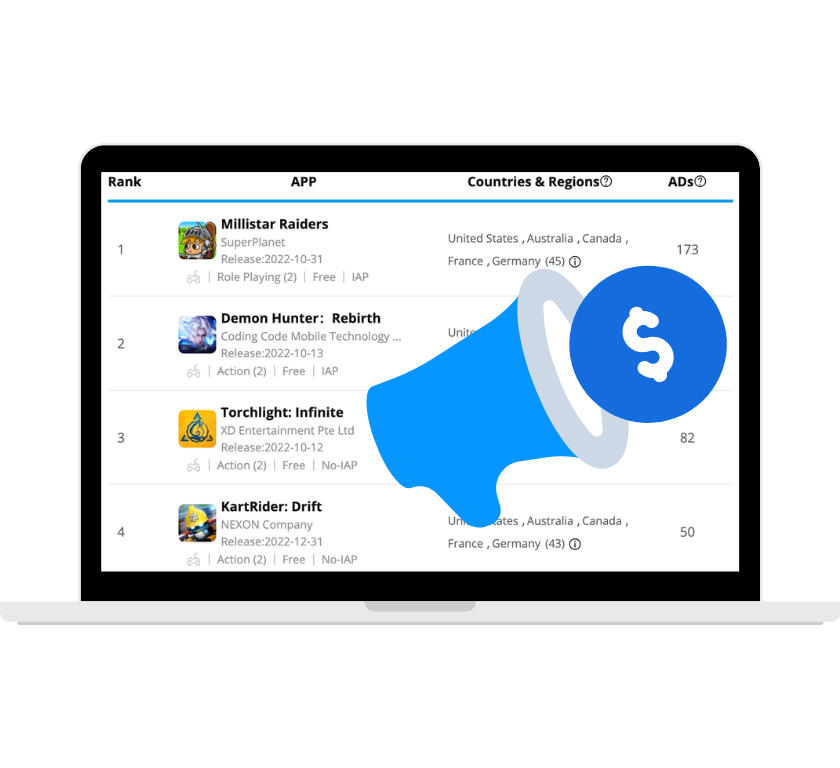 ---
Accurate record on ranking changes
Tag out the dominating apps on the charts